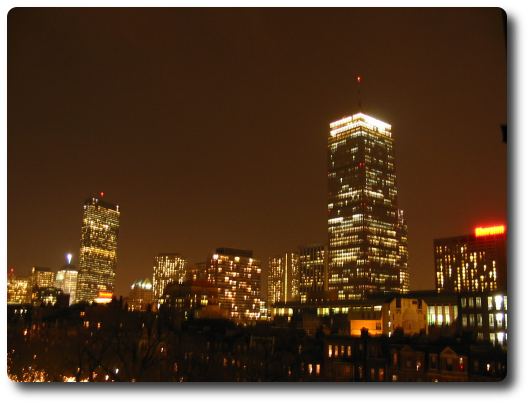 The other night, I wanted to be in New York City. So did my friend. We were honestly debating (and leaning towards) hopping on a train to New York. But, well, reality set in and we realized that probably wouldn't be the smartest decision – considering it would just cost so much. He opted to just get dinner in Boston, and I said, "Let's go somewhere we never go, so it feels like we're in a different city!"
I made reservations for
Gaslight
in the South End (we're not "reservations" people, so that was a new one!) and we had one of the most delicious dinners… in the world. {Oh, and he had an old-fashioned, I had a vodka gimlet – straight out of
Mad Men!!}
When we went to Vegas, we would go to the same French restaurant over and over. This was very similar, and just as delicious. Even though we couldn't read the menu and both ended up getting steak frites. But what's more delicious than steak frites? Nothing!
After that, we took a turn away from our New York-feel and had cheesecake at the Cheesecake Factory. Because listen, it was delicious. And it's just what we do.
Then, we went back to our New York night and went to a jazz club on Mass Ave called
Wally's
. I had been to jazz clubs in New York, and this was very similar. Really laid-back and casual. I loved it.
After a drunken T-ride back to our neighborhood, and finished the night off at the usual bar with some of our friends.
I really recommend a night like this every now and then. Go places you've never been in your own city! It'll save you a ton of money, takes less time to get there and is just as fun.