i'm itching to get another tattoo for my 25th birthday.
i like the idea of a baroque style one.
why? here are three reasons:
i have an art history degree.
i love french baroque art and design.
i have a baroque duvet cover.
if my duvet cover isn't inspiring enough,
well here's some other inspiration: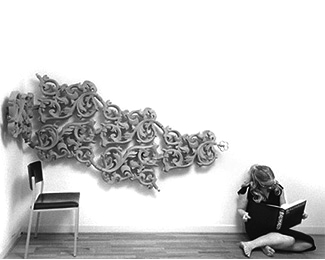 ok. those are bookshelves. but i mean, they're baroque. and i like them.
but no, i'm not going to get bookshelves tattooed on my body. maybe.
at the very least, i could slap a wall decal on me and call it a day.
done.